We have one of the rarest and oldest professions. We work on products that inform and inspire. For this, people entrust us with all their pages.
We are Bookbinders.
Since 1993, we have been producing books, brochures, folders and unique items for private individuals and companies in a former machine factory in Hamburg, preserving historical and contemporary bibliophile treasures and creating analogue communication solutions for brands and ideas.
In contrast to industrial production methods, we follow the principles of handcrafted bookbinding. A process in which an object with many visual and tangible details is created from a printed product in up to 15 individual manual steps, using a wide variety of materials.
A work that requires precision, skill and experience, as well as an understanding of content, materials and design. In doing so, we combine the traditional methodology of our craft with a contemporary approach. And this as a team that understands the possibilities of bookbinding as an art with many perspectives.
Prices


We have decided not to compile a general price list. Because bookbinding work cannot be generalised.
Every work, every book, every project needs different amounts of effort.
Some need more and some need less.
We would rather personally cast an eye over your work, form a picture of it – and feel it.
Then we can provide you with the best possible offer with a clear conscience!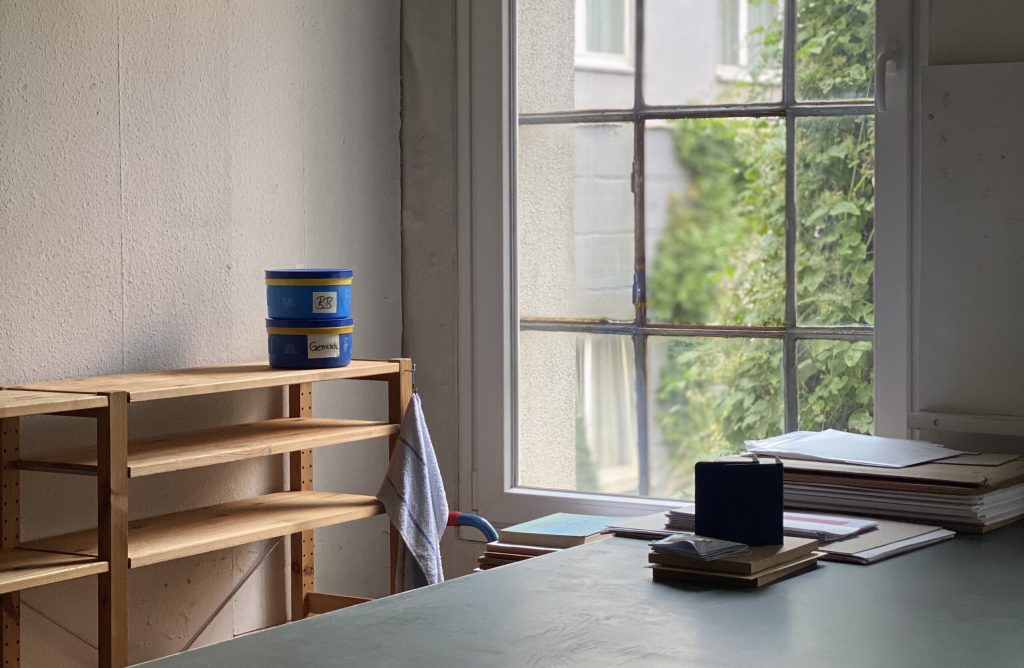 We will soon be offering workshops for groups and companies here. If you would like to be informed about this, please sign up for our newsletter below. 
Alterswerk
Aug. Prien Bauunternehmung
Aurubis AG
Axel Springer SE
Beiersdorf AG
Beisner Druck
Casio Europe GmbH
Closed 
CMS Hasche Sigle
Commerzbank AG
Compact Media
DDB
Die Zeit
Dürmeyer GmbH
Dynamik Druck
 
Elysee Hotel
Ensemble Resonanz
ERGO
Factor Design
Freshfields
Gruner & Jahr
Hamburger Volksbank
Hamburgische Architektenkammer
Hapag-Lloyd Cruises
Hauptkirche St. Nikolai
Jahreszeiten Verlag
Jung von Matt
Klingenberg & Rompel
 
Langebartels
LD Druck
Lutz Herrmann Design
Maren Thomsen GmbH
Markenmacherei
Mediadruckwerk
Montblanc
Pahnke
Paperlux Studio
Philips Deutschland
Price Waterhouse Coopers
Romey von Malottky
Anna Sgroi
Spiegelberger Stiftung
Spiegel Verlag
Studio Heller
TK
Tobias Strauch
Andreas Hentschel Uhren
Verbraucherzentrale HH
VSF&P
Wachholtz Verlag
Wempe

…and many more!